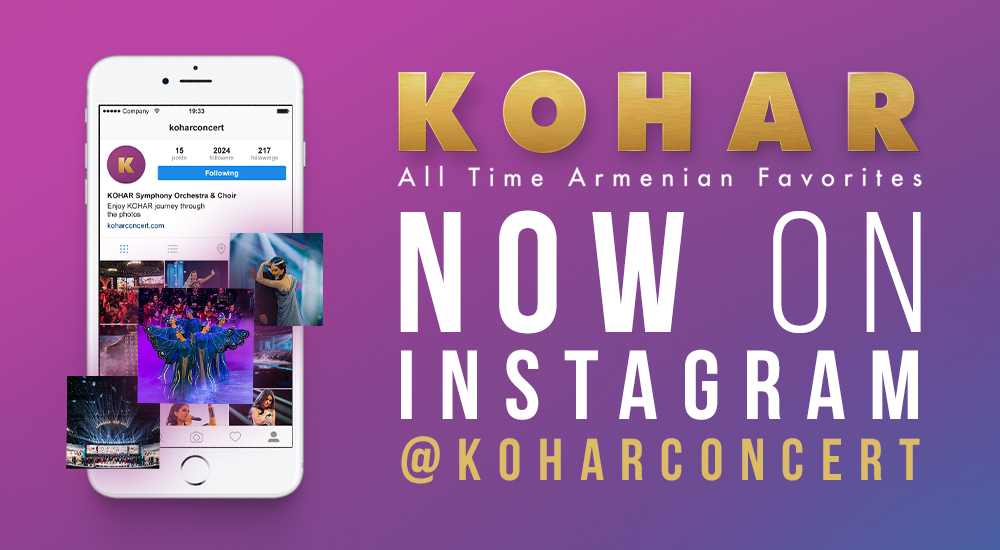 KOHAR is pleased to announce that our friends and fans can now follow us on Instagram. Join KOHAR big family on Instagram and revive the best moments and performances we witnessed together.
You can also find there the latest news and ask your questions.
Let's meet and chat in @koharconcert. Don't forget to invite your friends too.