KOHAR announces the release of the much-awaited Lebanon 2015 Live Concert recordings. The "All Time Armenian Favorites 5" DVD and Blu-ray formats are now available.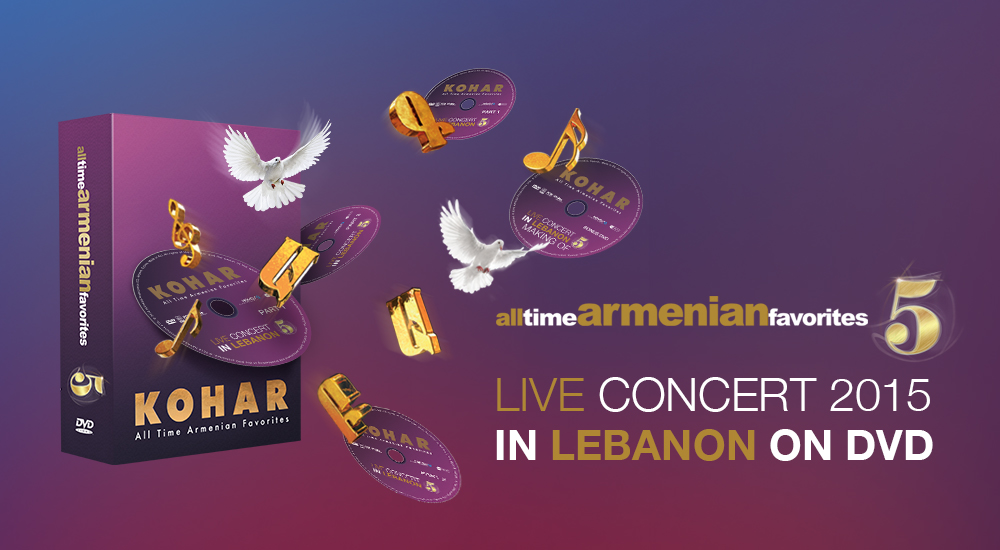 The new release includes 100 songs that were exclusively performed and recorded during the live Concerts in Lebanon, which was dedicated to the Centennial of the Armenian Genocide.
The interactive DVD and Blu-ray formats come with trilingual subtitles: Armenian, transliteration and English translation. You can also enjoy the bilingual 320-page songbook and a behind-the-scenes documentary.
This latest release comes to complement your All Time Armenian Favorites library.