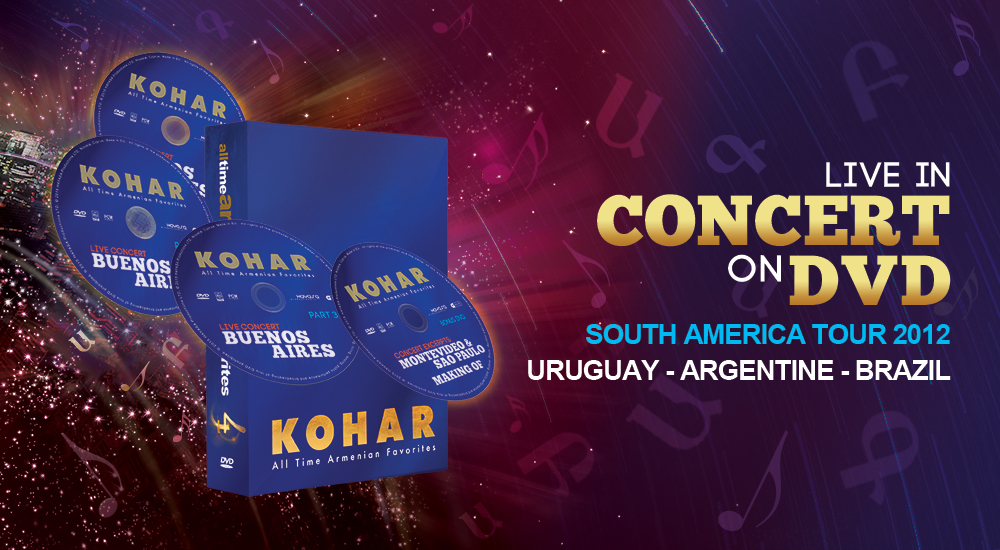 SOUTH AMERICA Concert TOUR LIVE on DVD | URUGUAY – ARGENTINE – BRAZIL
The much awaited DVD of KOHAR has been released. "
All
Time
Armenian
Favorites
4
" DVD of KOHAR concert tour in South America is on sale now and available to purchase. Please visit
www.koharconcert.com
for further information.
The DVD package includes new songs that were exclusively orchestrated for the South American audiences. The DVD box includes songbook,
4
DVDs with live recordings from Montevideo, Buenos Aires, and Sao Paolo together with behind the scenes documentary, which will become an integral part of your KOHAR collection.